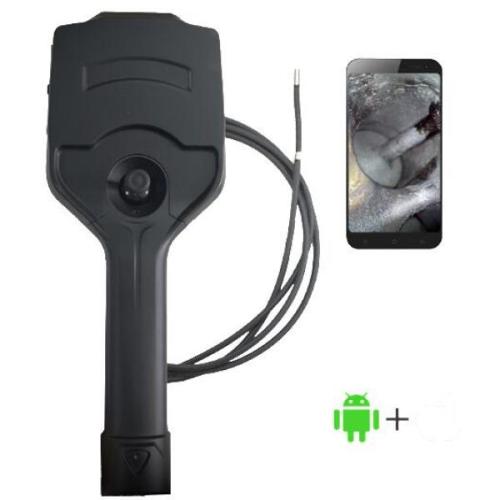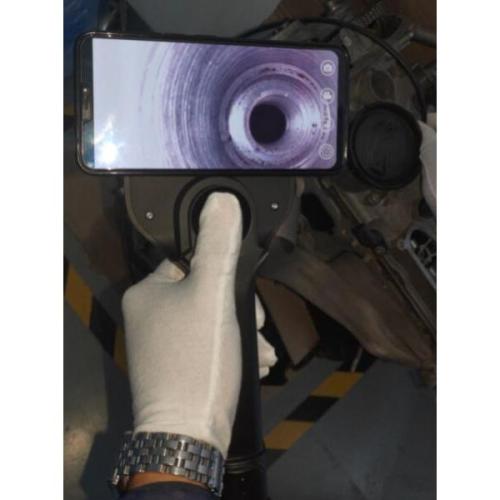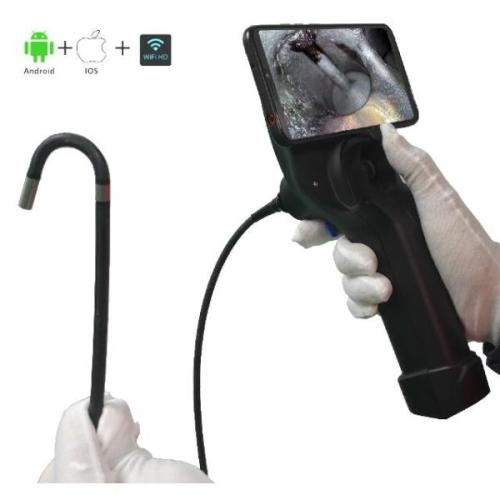 JEET manufacturing Waterproof Automobile Endoscopio\endoscope\T-wifi Industrial Videoscope\pipeline inspection
Model

JEET Waterproof T-wifi Industrial Videoscope
Description
Multifunctional Insert Tube

Articulation
360° all-way articulation, damping type positioning design, precise articulation locking technology, make the detection more accurate and efficient.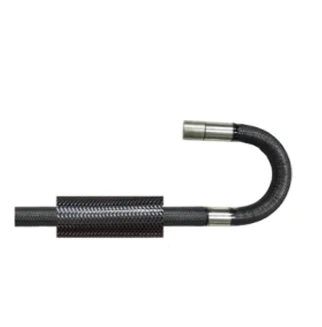 Wear Resistant Tube

5 layers of tungsten-braided tube; Wear resistance; 20 times better than ordinary probe.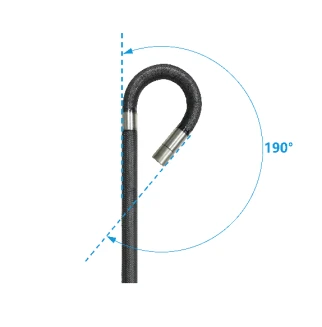 Bending

The maximum bending angle is up to 190°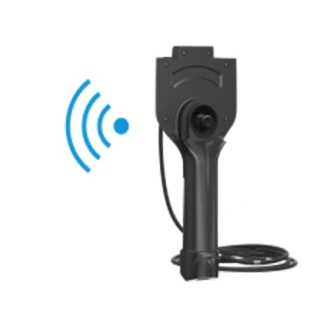 Working Time

Original dual battery design, 8 hours working time, real-time battery indication.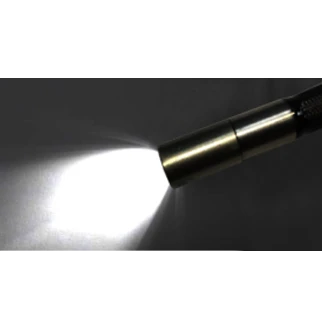 Illuminance

With super bright ceramic LED, the illuminance can reach to 1,000,000 Lx.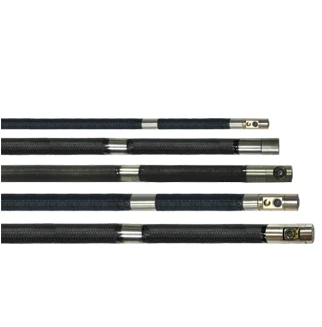 3.8mm 360° articulation

6mm front view 360° articulation
6mm sideview 360° articulation
6mm front view & sideview dual lens 360° articulation
Packaging & Accessories
Multi-functional magnetic stand; Practical probe accessories to meet a variety of inspection requirements.

Quality Assurance

All products are complied with RoHS, CE and ISO standard and passed testing for temperature, waterproof, drop, vibration and pressure. Our vision is providing high-quality professional inspection instrument to every customer.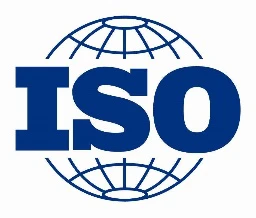 JEET Wifi Industrial Videoscope Parameters
Tube System

Probe Diameter(mm)

Φ3.8mm

Φ6.0mm

Camera Pixels

1,000,000




DOF

5-80mm/5-150mm/10-100mm/50mm-∞

FOV

120°

Light Source

LED (optional: optic fiber)

Illuminance

It can be up to 20,000 Lx

It can be up to 100,000 Lx

Tube Length

1.0m/2.0m/3.0m/4.0m/5.0m

(customized for other length)

1.0m/2.0m/3.0m/4.0m/5.0m/6.0m/7.0m/8.0m

(customized for other length)

Protecting Device of Durability

42mm buffer protection device between tube and handle

Articulation

360° joystick control

Bending Angle

Maximun:190°(8m tube:100°)

Probe Positioning

Damping positioning (optional: articulation lock device)

Monitor System







Language

English / French / German / Italian / Spanish / Portuguese / Japanese / Traditional Chinese / Simplified Chinese / Russian / Ukrainian / Korean /Polish / Latvian

Outer Case Material

Anti-fall engineering alloy material

IP Level

Probe/tube: IP67

Temperature Indication

High temperature alarm(optional)

Structure

Hand-held integrated design

Image/Video Format

JPEG/MOV

Data Port

HDMI video output, Micro USB port

Working Time

≥8h

Zoom In/Out

4X

Battery Capacity

3.7V,3200mAh×2

Power Charge

DC5V,maximum current: 1A

Weight

0.55Kg-0.8Kg

Compatibility

Interchangeable monitor and tube with different diameters

Accessories

Storage

Standard TF card: 16G, Maximum: 32G

Power Supply

Detachable lithium batteries

Standard Configuration

Instrument case/ videoscope/ battery card reader/ TF card/charger/ USB cable/ manual